Now that I've integrated Alexa into my custom Arduino based RV control system, I've been looking for unusual ways to leverage motors. An opportunity recently presented itself. I use a Varidesk standing desk at work, and I really like it. So I've been thinking about how to setup a standing desk in my RV.
My computer is currently setup on a booth table that converts to a bed. So my initial thought was to replace the solid pedestal with some sort of motorized post. This would be great, but I was unable to find any motorized pedestals that can raise and lower far enough. Too bad, because having Alexa "make the bed" would be pretty cool.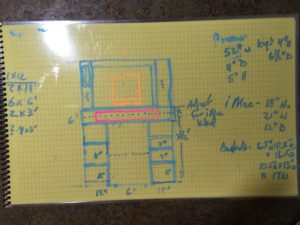 So upon further thought, I decided to build a stand-up desk area on the wall near the booth where I have my piano setup. Measuring the height of the stand-up desk that I use at work, I realized that I could build a shelf above the piano, and make a drawer for the piano to slide out from under it when I'm playing piano.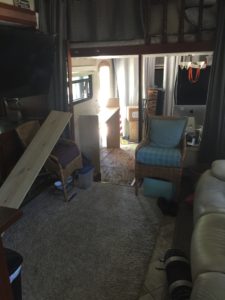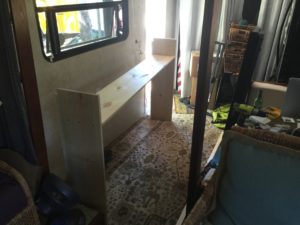 So work is underway on the cabinet.
And then it occurred to me. If this isn't an opportunity for gratuitous use of Alexa controlled motors, then I don't know what is! So my plan at this point is to use some very low cost stepper motors to slide the piano drawer in or out using voice commands. Can you say "Alexa, ask My RV to hand me that piano".