As I've written about previously, I use the garage in our toy hauler RV as my office. One of the cool features that came with the garage is a motorized mechanism that allows the bench seats/lower bed to be raised from bed/bench height all the way to the ceiling. Since we don't really use the lower bed, I decided to convert it into a motorized standing desk.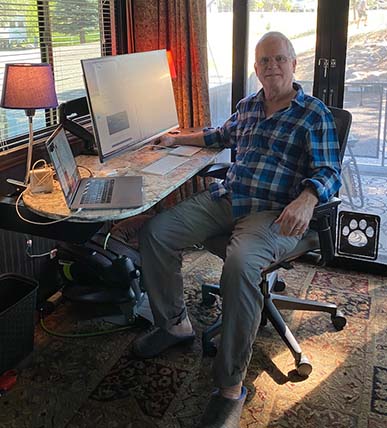 I simply removed the legs from the table I was currently using, and mounted the table to the existing bed brackets. The motor can be used to position the desk at any height.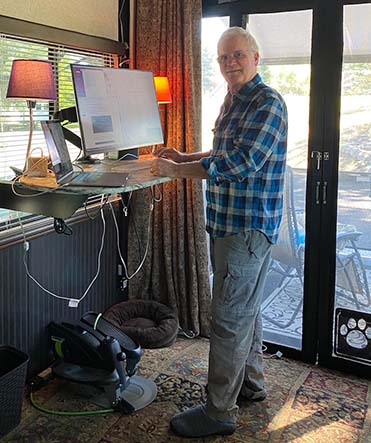 To use the stepper exerciser, I need to raise the desk even higher.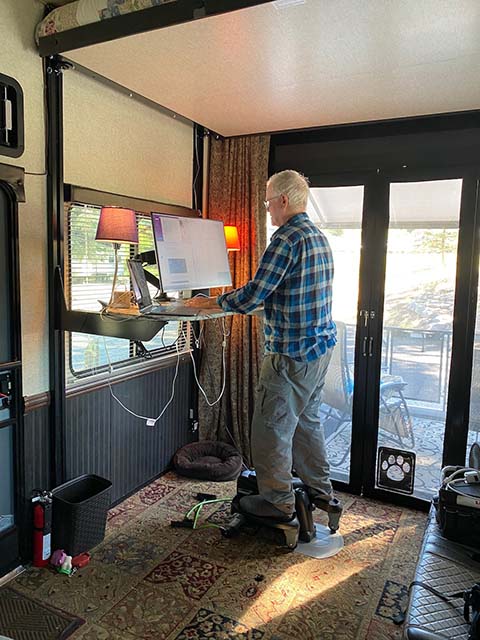 And finally, if I need the space for hauling a motorcycle or whatever, I can raise the desk up to the ceiling.