Friday morning we left the Benton KOA and drove north-east about 4 hours to the Indianapolis KOA. We'll be staying here 2 nights. This will give us a chance to spend time with our friend Wynn that moved here recently.
We went through some construction and traffic going through Indianapolis, but otherwise the drive was just lovely.
We stopped to rest half way. The Rest Areas here are very nice. Kenzie really enjoyed checking it out.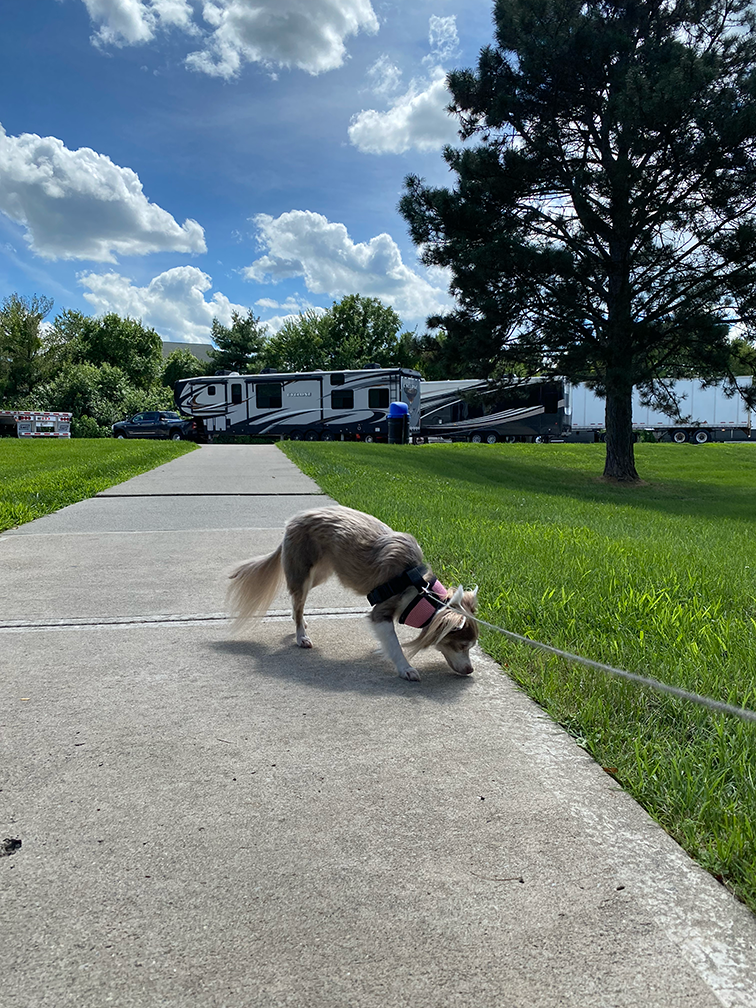 The KOA is very nice. Since we'll be here two nights, we went ahead and did a full setup on the rig; bringing out the awnings, lowering the deck, and full hookups. Normally if we're just spending one night we will leave the truck hitched up and just connect shore-power and maybe water.