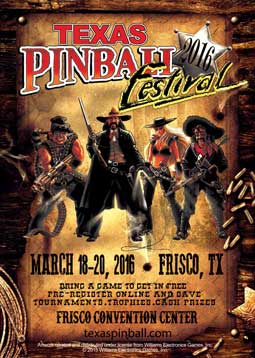 We're heading up to Dallas this weekend for the Texas Pinball Festival. Last year was our first time attending, and we're excited about going again this year. This time I'll be competing in the pinball tournament. I've always considered myself pretty good at playing pinball, but I believe I'm going to get a lesson in humility this weekend 🙂
We had made plans to haul the RV up to Dallas for the weekend, but the Army Corps of Engineers RV park where we had reservations had some flooding and had to close for awhile. It was too late to find any other parks with room for a 40′ RV, but we were blessed to be able to stay with a friend instead.
We're really looking forward to the weekend and many hours of visiting with friends and playing pinball.