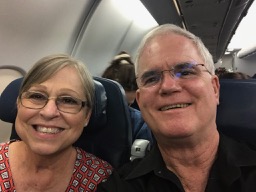 We arrived in Nairobi, Kenya Saturday evening, having left Austin on Friday
afternoon with stops in Atlanta and Amsterdam. We were met at the airport by Samuel, and stayed overnight in Nairobi at the EKA hotel. 
We arrived in Nairobi and were greeted by Samuel (pronounced Sam-Well) and Ronnie.
Sunday morning we attended church at Citam Karen  in Nairobi.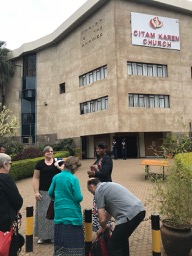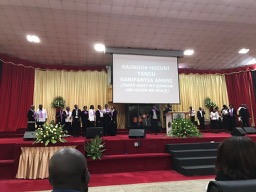 We did some shopping after church in Nairobi at the Utamaduni Craft shop and toured the Kazuri Bead Centre factory before flying to Eldoret to spend the night at the Boma Inn Hotel.